TRENDING COURSES
Your chance to be a trending expert in IT industries and make a successful career after completion of our courses.
BOOKS & LIBRARY
Masterstudy is one of the world's busiest public library systems, with over 10 million books, movies and other items to borrow.
CERTIFIED TEACHERS
Get professional education and reliable consultation by our team of certified teachers and instructors.
CERTIFICATION
Upon successful completion receive a certificate showing your achievement for completing one of our rigorous classes.
CENTER ACHIEVEMENTS
Here you can review some statistics about our Education Center
RECENT POSTS

Key Benefits of IELTS Online Program
Why are you searching for Online coaching for IELTS in Lucknow? Well, like you there are many who are restricted on this Covided planet to their homes or are not proving to be brave enough to go out and try things? In current scenario it is not wise to venture out and get exposed. Many of you […]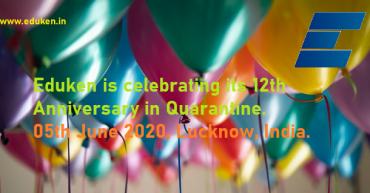 Eduken Turns 12 in Quarantine!
Eduken – Lucknow's renowned Study Abroad Consulting Company and a premier training company for IELTS / TOEFL / SAT / GRE / GMAT has turned 12 today (on June 05th, 2020). We are under quarantine and would like to thank all our students and team members as without their contribution this success story wouldn't have […]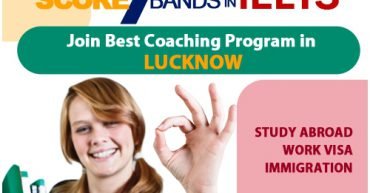 should you take admission in ielts classroom program
IELTS is becoming one of the preferred English proficiency tests for test takers in India. Those who want to go abroad for study purposes or planning for immigration are taking this test. With the increasing difficulty level of the test, it is becoming hard to achieve 7+ band scores. For achieving the desired band scores, […]
STAY TUNED

WITH US

Subscribe now and receive weekly newsletter with educational materials, new courses, interesting posts, popular books and much more!
GET THE COACHING TRAINING
BY
ADAM JONES FOR FREE
It's limited seating! Hurry up
Riha Deb
IELTS Score - 8.0
They take a personal interest in the progress of every student, counseling the bright ones as well as the weaker ones. They give several tips to score well even if you are an average performer and the classes are really enjoyable. However they do not let good performers become complacent and they never slacken their hold over the mediocre students. All students are pushed to perform their best. Regular tests are conducted and then the tutor points out and guides students about problem areas individually so that we know what areas need improvement. We were put through so many practice sessions that I have lost count of them. But what I remember clearly are the tips that my tutor gave me for my test. I have a score of 8 band with just 3 weeks of practice. I owe my score to my tutor's tips and the numerous practice sessions at Eduken.
Vous devez profiter de la vie. Toujours être entouré par des gens que vous aimez, les personnes qui ont une conversation agréable. Il ya tellement de choses positives à penser.
The MBA course has given me the confidence to move ahead in my career. It gave me the opportunity to step back and reflect on what I do, how well I do it and where I can improve together with the toolkit to progress.
I couldn't imagine myself settling down so quickly in the "Masterstudy" Educational Center without the knowledge and experience that I gained through the Foundation Program
Roberta Theon
CEO, Techtonic Inc.
When I commenced the programme, I gave myself one year to challenge my thinking, change my outlook and choose my next step. This could not have been achieved without the remarkable opportunities and strategic tools afforded to me.