TOEFL Classroom Program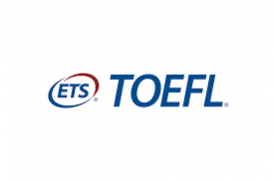 TOEFL Classroom Program in Lucknow
Are you looking for TOEFL coaching in Lucknow? If you are seriously planning for your Bachelors / Masters / PhD or aspiring to work in USA / Canada or any other destination, Eduken brings to you an intensive TOEFL Classroom Program that prepares you well to score 107+ score in the TOEFL Test. We have given consistently 110+ scores year after year.
Quality Test Preparation in small batches. Maximum group size is EIGHT students.
Who should enroll?
Classroom Program at Eduken is ideal for those:
Who are serious to take their TOEFL test and want to prepare with tutor led lecture sessions in a classroom setting
Who believe in group study and peer learning
Who are school / college goers or working professionals and do not have a strong verbal background
Who are employed and want focused test preparation
Who are hesitant to speak in a computer-aided set-up and need guidance to plan their responses in speaking and writing sections.
Who have around FOUR to SIX weeks to prepare for the test.
Who are serious about their career goals and are focused to study, work or settle abroad.
What Classroom Program covers?
The Classroom Program covers everything you need to get high bands in Listening, Reading, Writing and Speaking sections of TOEFL Test. Guidance of experienced instructor, Doubt solving, Carefully designed study material, preparation of a detailed study plan, setting timelines, personal mentoring, vocabulary building & improvement, weekly assessments, practice tests, full-length tests and detailed discussion with the faculty on test series. We just want you to study seriously and leave everything to us.
Under this program we will provide around 100 hours of Classroom Training, Doubt solving sessions, One-to-One meetings for Speaking and Writing Analysis of both Tasks (Independent and Integrated Tasks), Practice Tests and Full length tests (Mocks).
The program includes:
Diagnostic Test
In the beginning, every enrolled student has to take a pre-assessment test. On the basis of the performance in this test, we evaluate the strong and weak areas of the student and accordingly prepare a study plan. Even if two friends join the program on the same day, they may get different study plans.
Classroom Training
Our experienced instructors, who have years of experience in training for these tests, will guide you to maximize your test scores. Every technique, every strategy they use in training is tested for best results. Whether it is explaining of a concept or solving your doubts, the instructors make sure that you benefit from it. On our Writing sessions, we make sure that you improve your thinking and writing skills, as you go from one topic to another. We ensure maturity and depth in your writing skills with correct grammar and good vocabulary.
Our Classroom sessions are held during weekdays (2 hours/class) and weekends (3 hours/class). You can choose between weekday or weekend batches. A normal two hour class involves the following activities:
CLASS ACTIVITY                                                                                                      DURATION
Discussion on home assignment                                                                                      15 minutes
Study a new topic. Explanation of concepts with relevant examples                       45 minutes
Understand the concept better by solving 1 or 2 exercises with the instructor      20 minutes
Answer 8-10 Questions on the same topic, independently, in a Class Exercise     20 minutes
Discussion on Class Exercise with the Instructor                                                         20 minutes
Study Material
Carefully designed study material which is updated over years to give you the ultimate preparation for your test. Our experts have prepared this material keeping in mind what works best to get a high score and what does not. The study material starts from basics and gradually builds up the difficulty level. This covers topic wise questions, mixed bag questions, paper based tests and computer based listening tests. We do understand the importance of each section of TOEFL for your success, so we give balanced focus on each section.
Paper Based Tests
These tests are prepared to sharpen your test taking skills and to challenge you to do the assignment within a stipulated time period. The questions chosen for paper based tests are very close to the actual questions on the original test. Students benefit in a big way when they do section-wise paper based tests for first two weeks and later computer based full-length tests before their actual test date.
Computer Based Tests (This is a NEW VALUE ADD for 2021)
Around 20 Computer based tests, with full review and to prepare you for the BIG day.
Admission Assistance
Our experienced consultants will conduct sessions to provide guidance on program selection, application processing, career statements, recommendations, interviews and VISA.
NOTE: The Classroom Program does not cover any application related services like Guidance on essays, personal statements, recommendations etc. These services are offered under our Admission Consulting Services.
Demo Section 1
1
Introduction to TOEFL iBT
This is frontend description of Demo Lesson
Demo Section 2
Be the first to add a review.
Please,
login
to leave a review