Eduken Turns 12 in Quarantine!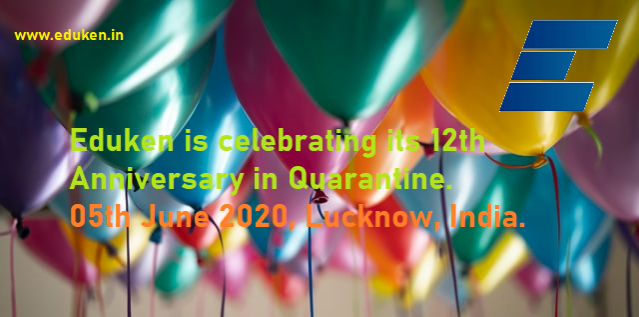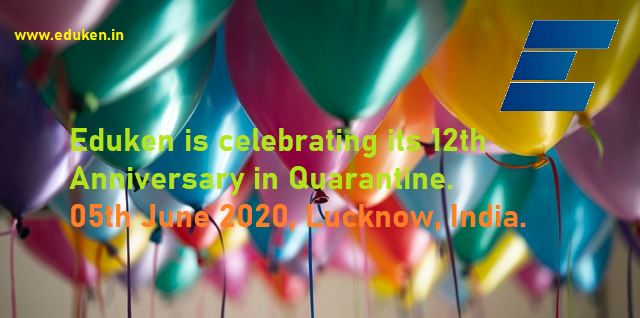 Eduken – Lucknow's renowned Study Abroad Consulting Company and a premier training company for IELTS / TOEFL / SAT / GRE / GMAT has turned 12 today (on June 05th, 2020). We are under quarantine and would like to thank all our students and team members as without their contribution this success story wouldn't have been possible.
As we are under forced lockdown (as the whole academic world due to Covid19) we cannot treat you all with chocolates and cake but we promise to have a double celebration when we open up again. During this period of lockdown, we have worked on several new plans to make our association more progressive and meaningful.
No matter what happens in the world, we are in no mood to slow down and want all our clients to be ready and prepared for the future. Never-say-die spirit and the ability to constantly evolve ourselves is the need and Eduken strives to grow as its 12th year unfolds. We promise to bring better and affordable service to you in post Covid-2020 and beyond.
So stop worrying, shed off all negative thoughts and start preparing for a better career ahead.
Till then, stay safe, stay home and stay involved.
Best Wishes,
Team Eduken