IELTS Masterclass on Writing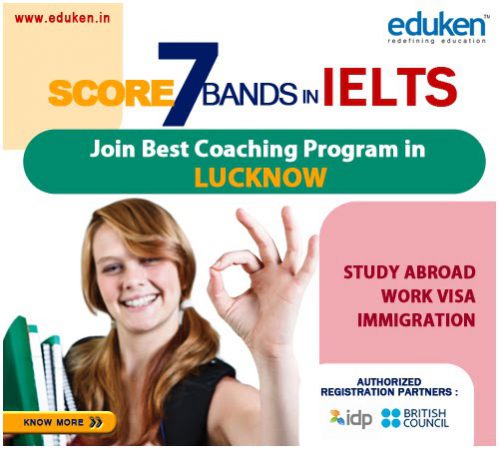 Location:

Eduken, Sana Palace 1, Hazratganj, Lucknow
Still waiting on the sidelines to decide? Nothing can compare to attending an official Eduken Masterclass! The ideas you generate, the information you learn and the motivation you experience at an interactive masterclass are truly transformational!
Block your time from 4:00 PM to 5:30 PM. We are confident that you will gain a lot!
All the international students who are seeking to study or work abroad need strong skills in understanding and writing English as they need to submit IELTS TRF as a proof of their English language proficiency.
After attending this Masterclass, you will be more energised and enthusiastic about your test preparation. You will learn to manage your writing content and have better clarity about your approach. Needless to say, you will be much more confident.
What's in it for me:
Why Writing is challenging?
Get familiar with the scoring and sub-skills tested.
How to evaluate essay topic?
How to avoid common errors and set a plan in 5 minutes?
Discover the methods to write effective essays
Understand how grammar plays a crucial role
How to win over examiner from your writing?
And much more……
This Masterclass is taken by Vipul Tandon, CEO, Eduken & Shefali Kapoor, Director – Operations, Eduken on 08 February 2020.
Venue: Eduken Office, Sana Palace 1, Hazratganj, Lucknow